Welcome To Sukhoi
Since 2011, sukhoi has been organizing a broad range of benchmarking visits and advanced technical training courses. We are the wheels turning behind various sectors, we obligein digital marketing, physical marketing and business solutions from the starch to captivatingyou to peak of success, irrespective of any sectors and business. We have a dedicated team who always focus on the new technology and we implement tailored strategies according to the needs of our clients.
At Sukoi we understand customers, identify their week points and delivers solutions which would have an optimal response. We build results-oriented strategies and continually refine campaigns for optimal outcome.  From right through to the tactical execution and reporting, we've got our eye on your ROI. And we stand on our words
Why Sukhoi ?

What made us best ?
Well its skill, dedication, and result oriented notions,innovative and exciting. We are passionate about delivery of deliberate experiences whether those involve digital products, physical products, or any other in business.We always thrive to  develop a deeper connections with your customers and ensure you're seeing a great result.
Whats New ?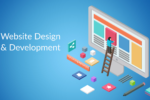 October 11, 2018
Web Design Tips for a Business Website Have a Plan Remove stocky images…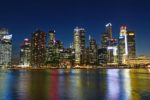 July 6, 2018
1. AI, ML and IoT will be the ongoing buzzwords of 2018 Artificial…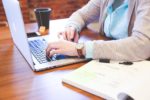 July 6, 2018
1. Twitter May Fall While LinkedIn Rises While other social media platforms are…
Upcoming Events
09:00 - 18:00 (09/30/2019)
Near CET Cell,Bangalore

Pramod
Entrepreneur
"In our case, there was no business without the site! Sukhoi Technologies was the only company that within the first meeting made me feel very confident and comfortable that they understood and could produce what we envisioned. It's been a terrific experience working with them"

Ramesh Babu
Shop Keeper
"Due to the interactive nature of my relationship with Sukhoi Technologies, I now have a website that accurately reflects both the culture and nature of my business. I look forward to a continued relationship with Sukhoi Technologies to meet the changing needs of my shop and to Maintain our website."

Srinivas Rao
College Principal
"They were willing to help in every way, developing a professional and beautiful website which showcases our College website very well. Their ability to develop creative and user experience of our site made for a fantastic end result."
Our Clients